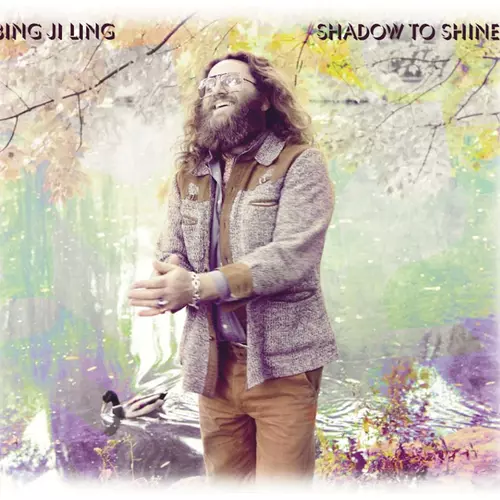 Shadow To Shine
Available Formats
Tracks
Price
Buy
CD Album
11 tracks

£

6.99

Download Album ()
11 tracks

£

4.99

Download Album (

MP3

)
11 tracks

£

4.99

Download individual tracks
From £0.49
Description
Bing Ji Ling - Shadow To Shine
Two minutes into the album's infectious opening track "Move On", you can
tell this is something special. Recalling classic Motown in a way that would
make Mark Ronson jealous, the song opens up with a dubbed–out flute solo
breakdown. Meanwhile, the classic fuzztones and acoustic strum of "Bye Bye"
recalls the oft–overlooked 70's work by Arthur Lee's Love. The swagger soul

of "Hold Tight" showcases Luke's vocal acrobatics, his pitch–perfect falsetto
showing impressive range. Meanwhile, the gentle lilt of "Sunshine Love" shows
Luke isn't just a rocker, he's a lover too.

Luke has the kind of melodic sensibility most would kill for. Which says nothing of
his musical chops and taste for vintage instruments. Utilizing a small arsenal of
gear that includes: A Fender Rhodes piano, analog synthesizers, all manner of
percussion and bass, drums and guitar, Luke coaxes a warm, familiar sound that
sounds fresh.

The latter–half of the album finds Luke opening things up. The
breezy "Hypnotized" maybe the album's deep cut, a brilliantly arranged gem
which draws on Bill Withers and Shuggie Otis – with a sly wink to the Beatles
– again showcasing Luke's knack for catchy, memorable vocal hooks and
producers' Marquand & Collas inventive arrangements. Somewhere, Burt
Bacharach is smiling. "Some Things Never Change" is a lovely ballad, combining
baroque Pop with classic LA Pop. As usual, Luke has a knack for a chorus that
won't leave your mind. Closer "Where Am I Gonna Go" is a lovely, acoustic track
that suggests a Hendrix ballad as written by Erlend Øye – filtered through an
echo chamber – it brings the album down gently to an intimate close.

Unquestionably Shadow to Shine is Luke's shining moment to date. It's the
kind of album – like all great Pop music – that etches itself into you: The work
of a great songwriter, great musicians and great producers pursuing something
together.
Reviews
"The initial joy here is in the discovery of each successive song. The lasting pleasure is in shuffling them this way and that, depending on the mood of the moment." The Toronto Star
Tracklisting
CD Album (TUCH2025)
Move On

Bye Bye

Hold Tight

Sunshine Love

A Little Love

Interlude / Welcome

Like We Used To Do

Hypnotized

Dreamin''

Some Things Never Change

Where Am I Gonna Go
Download Album (TUCH2025)